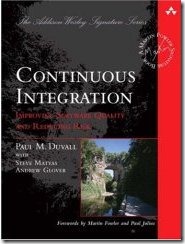 To be frank I hesitated a bit to review a "a Martin Fowlers signature book", but I have to share this review with others; to set expectations.
The book "Continuous Integration" is ok, but it's too general, that's it! 
I have read several articles about Continuous Integration and posts here and there until I thought to myself "that's it, it's time to get the book, it's time to delve deep into this", to my surprise the content of the book was too general and it didn't add much to the articles I read.
The book itself is nice, but if you have been reading about CI in the past and want to delve deeper, this is NOT the book you want to get.