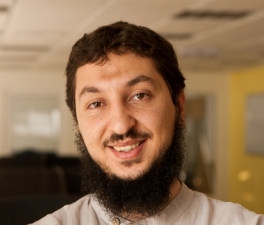 Emad Alashi is a software developer whose main interest is in web development, Software Architecture, Software Management, and the human interaction caught in between.
He presented in many events and conferences, including Microsoft Ignite Australia, NDC Sydney, Microsoft Jordan Open Door, AmmanTT, and in local user groups and code camps like Vic.Net, Azure Meetup, Alt.Net in Melbourne Australia, and Jordev in Amman-Jordan.
He hosts the DotNetArabi technical podcast; interviewing professionals talking about technology in the Microsoft ecosystem, the podcast can be found on www.dotnetarabi.com. And on whatever time left he writes to his blog on emadashi.com.
Emad is 4-times ASP.NET/IIS MVP, and currently works for Readify, he can be found on twitter @emadashi