Emad Alashi is a software developer whose main interest is in web development, Software Architecture, Software Management, and the human interaction caught in between.
He presents in many events and conferences, including: Microsoft Ignite Australia, NDC Sydney, Microsoft Jordan Open Door, AmmanTT, and in local user groups and code camps like Vic.Net, Azure Meetup, Alt.Net in Melbourne Australia, and JoTechies in Amman-Jordan.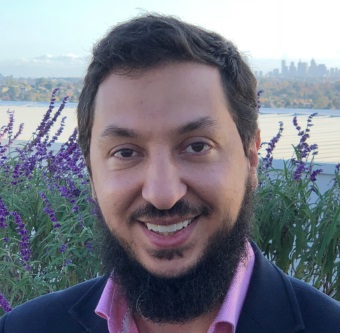 He hosts the DotNetArabi technical podcast, in this podcast he interviews professionals talking about various topics of technology. The podcast can be found on www.dotnetarabi.com.
Whatever left of his time, he writes to his blog on emadashi.com.
Emad is 4-times ASP.NET/IIS MVP, and currently works as a Lead Consultant at Telstra Purple, he can be found on twitter @emadashi
Previous Presentations & Workshops
Emad has been speaking in user groups and conferences early on in his career. He delivered dozens of presentations in local user groups as well as large conferences. Below is a sample list of presentations he did in the past. You can also check some of these presentations slides on Slideshare.
Running Azure Functions on Kubernetes
Presented live online with Integration Down Under meet-up. In this session Emad explains how to run Azure Functions on Kubernetes and why.  The recording of the session can be found on the meet-up's YouTube channel here
Azure Self-hosted API Management Gateway
Presented live online with the Global Integration Bootcamp 2020, Emad explained what the Self-hosted API Management Gateway is, when you need it, and how to use it. The recording of the session can be found on YouTube here.
KEDA, Scale Your Kubernetes Workloads on Your Own Terms
Part of NDC Melbourne 2020, Emad ran a workshop where he explained what KEDA is, and how it can help you scale your Kubernetes workloads horizontally based on external events with ease. In addition, Emad explained how you can create your own External scaler that serves your particular needs. This workshop was not recorded.
RBAC in Azure Kubernetes AKS (2019)
Presented in Azure Global Bootcamp, Emad explained how Role Based Access Control works in Azure Kubernetes Service (AKS), how to set it up, and how it works behind the scenes.
Am I a Good Developer
A lightning talk presented in NDC Sydney 2019 and in local user groups, Emad lists some guiding questions that will help you become a better developer.
Understanding Git (in Arabic)
Emad explained how Git works behind the scenes and how it is different from the conventional source control systems. You can find the recording on YouTube here.