I had the opportunity to visit Mount Buller to do skiing for the first time in my life (thanks to Joshua McKinny), and the experience was UNBELIEVABLE! In addition to the loads of fun I had, I learned some life lessons that can be applied in any field, even software! and I'd like to share with you.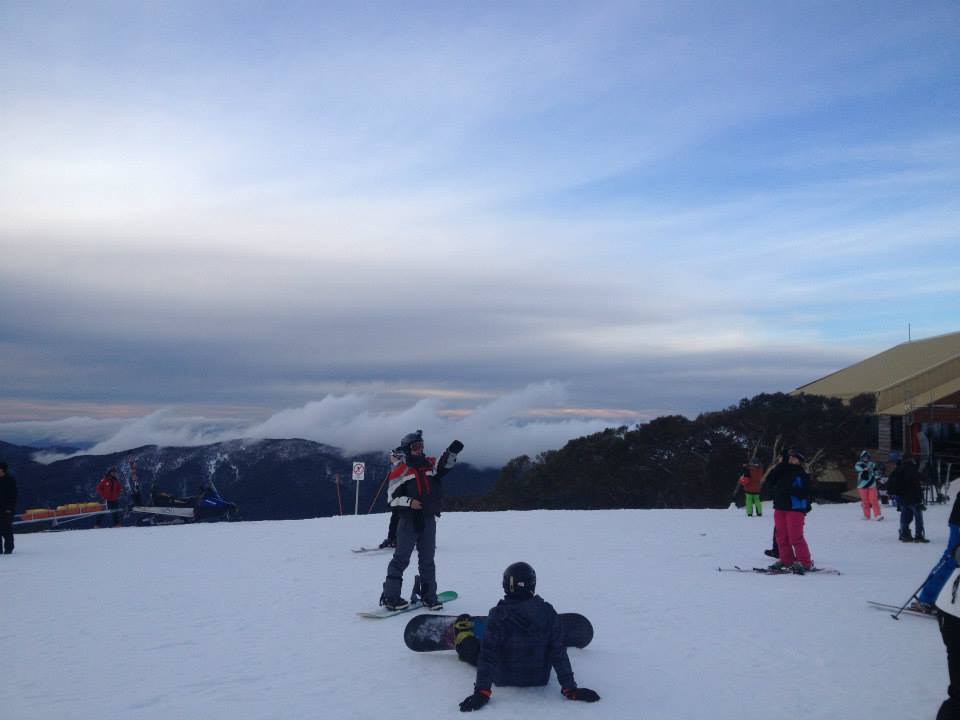 When in doubt, get rid of doubt.
A night before the trip, I was at the shops. I saw this winter warm hat that I thought I should buy, then I remembered I had one at home but I wasn't sure if I still had it; I remembered one time when I needed it and I couldn't find it, so I had doubts!
I had to take a decision, something like the following diagram:

Apparently possibility D has a much higher cost compared to any A, B, and C. And the only way to avoid it is to take decision X rather than Y… I chose Y, and ended up with D!
At the end I managed, but let's just say I was left in an embarrassing situation.
Everything has pros and cons
Between choosing Skiing and Snowboarding, I chose Skiing; the majority of opinions was that Skiing is easier and you have more control, which is better for beginners. But this came with a cost; the boots were horrific to walk with, and I had to carry two sliders and two poles all around! I don't regret my choice, but let's say I am a lot more aware that there are cons with every choice we make, the question is are we willing to make the most of it or not.
Listen to the experts
Josh gave us of a long list of advice beforehand; what stuff to bring along, where to get the gears from, what we should expect…, all of which made a huge difference. And whenever you fail to listen you are beaten, I will never forget a scarf when I am at the top of the mountain!
It's more difficult than I thought
I judged Skiing too early, from the videos and photos I have seen in my life, it seemed too easy! just go in angles and change the direction once you reach the edge of the slope, and repeat until you reach the end. Guess what? Easier said than done!
Skiing literally is sliding on a slippery surface, while you try your best to control sliding; the sliders are long, heavy, and go in all directions, the amount of effort you have to give to control the sliders to go in a certain direction is big, and they don't just listen! the angles in which you have to position them to accomplish that control is tricky, the pressure on your knees is enormous, your body's position makes a big difference, and the slightest loss of control of the sliders your body will start wobbling, and you don't just cross your legs to fix that! Oh and did I mention that there are types of snow, some of which makes things even harder?…ENHALES!
The idea of this lesson, don't just underestimate and judge too quickly, anything, unless you try it out first.
You don't know what you are missing, until you try it. It's loads of fun!
Sometimes we are just too lazy, and due to our laziness (or let's say "comfort zone") we miss out on too many opportunities. I knew that it's going to take me a day, and it's going to be cold, and I have to learn skiing, and was afraid that I wouldn't enjoy it…but…I pushed myself; I also knew that this is not going to happen again anytime soon and should tick it off my bucket list, let me tell you this: IT WAS AWESOME! Doing it myself revealed many aspect I'd never get from watching a video, the mere speed a human can reach on these sliders is of utmost thrill, let alone the joy when you really start controlling it.
It really made me think of all the things I might be missing due to the same reason, whether it was leisure or career opportunities
You are going to fall, and it's going to hurt
There is absolutely no escape from falling, unless you are an expert, than you already have fallen plenty of times, and to the surprise, it hurts! I fell so many times: one time on my arm which ended up swollen, one time twisted my leg, and another time was displaced couple of meters away from my slider after it flew off.
These falls were necessary; I knew exactly what to do, and what NOT to do, because I didn't only "hear" about the consequences, I lived them, and they hurt! So because of these falls I had to learn, because of these falls I became a better skier
In fact pain is part of the fun
The falls mentioned in point 5 were painful indeed, but they also were fun; it breaks the routine of the body, the monotonous experience we go through in our lives, being thrown and twisted in the air, and feeling your body going through a different experience, all of this had its flavor, it might be funny, but it really did (don't break something while you do that).
But more important than that, these falls also gave a better meaning for success; when I slide for longer periods without falling, the feeling of success I have is deep, and meaningful. If it was too easy that success would taste like…meh.
Following instructions is important, but so is following instinct
I had a lesson by an instructor for I am an absolute newbie, the instructor gave us the instructions on how to stop and manuever, along with some other instructions, and then released us to the wild. I tried to follow all his instructions perfectly, usually I am a good student, but I still kept falling!
Then at one of the slopes I felt like I should be leaning my body in a certain angle, and press with my toes down, it was an absolutely instinctive feeling, not a trial and error thing, and guess what…it worked! the instructor didn't mention this; maybe because he never really gave it a deep thought, maybe he has been skiing all his life, regardless of the reason, he gave me instructions that weren't enough, I had to use my instinct that proved highly valuable in addition to the external knowledge.
Most importantly, company is everything
This, my dear reader, was of the utmost importance; Josh and Neil were extremely good company, very understanding, patient with my primitive skiing skills, easy going with suggestions, generous, and full of knowledge that filled the trip with beneficial discussions. All of which allowed me to enjoy things enough to come up with the previous 8 lessons!
Did I learn more lessons? indeed, but 9 is a nice number 😉