And finally I have the time to post about my new job, yes I changed jobs and now it's Readify.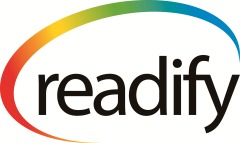 I have never seen anything like it! Readify's consultants are the top professionals in the IT industry working on the Microsoft stack; when I step in the office every morning, I sit in a room in which there are two MVP's (of 12 MVP's work in Readify already!), two book authors and user group leads, couple of speakers, and many silent geniuses. And I am drinking knowledge from a fire hose!
Actually I was about to list some of the distinguished Readify consultants here, and I found myself listing them all! so just check Readify's employees list on linkedin here, and you will see what I am talking about!
In addition to that Readify is a leading company in sponsoring technical community activities; it's been only 40 days and I have attended several community events that if not sponsored by Readify then at least you will find couple of speakers are Readify employees. Like Readify Dev Day, and DDDMelbourne
And you know what? if you live outside Australia and willing to move into Australia, guess what, you can be part of all of this! Readify supports International Candidates, if you love software and you find yourself having a geek career, then you don't want to miss this opportunity, apply now!
Did I mention that Readify is 27th of the top 50 Best Places to Work in Australia? 😉
Check Readify's presence online:
Facebook, Twitter, and Google Plus