There have been couple of code assistance and refactoring products for the Visual Studio IDE, two of the top listed is CodeRush and Resharper; they provide amazing and rich functionality regarding code refactoring and navigation.
But if the built-in refactorings in the Visual Studio itself suffices you (I am comfortable with it), then the only thing you need is DPack for Visual Studio; it's a simple navigation utility by which you can navigate to the wanted File, Class, Method, or Property as easy as couple of strokes.
"Alt + U" to navigate to a file, the list is filtered as you type and the matching isn't necessarily made for the beginning of the word: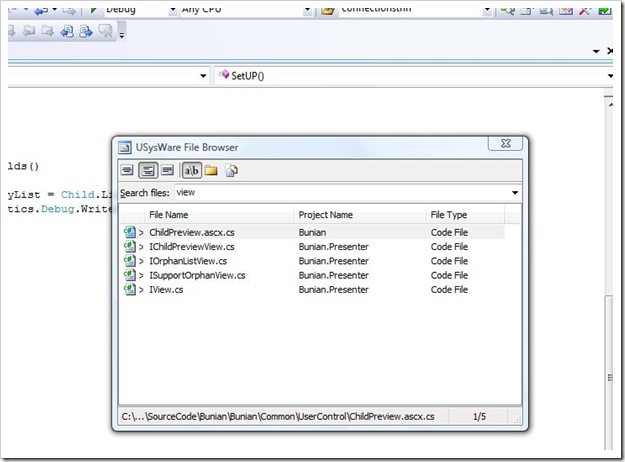 "Alt + M" navigates to Methods: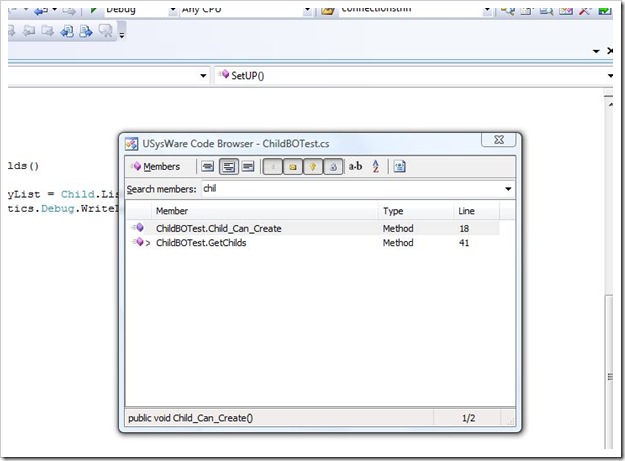 "Alt + Shift + P" navigates to Properties:
very simple and handy, one of the tools can't live without it. DPack everybody.